CREDENTIALS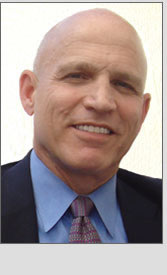 Mike Balaban has been actively involved in international finance for more than 25 years. He spent 15 years in business development & client relationship management for two investment banks spanning the fixed income, equity and corporate finance sectors, followed by 10 years in cross-border consulting and executive management focused on financial information & media Mr. Balaban's global perspective includes deep knowledge of the business landscape in Asia and an extensive network of connections there.

From 2004 until December 2008, Mr. Balaban was Managing Director (Global Integration) and a member of the Executive Committee of Xinhua Finance Ltd. (www.xinhuafinance.com), a Tokyo-listed provider of global financial information with headquarters in Shanghai and operations in the US & Europe that included 100% ownership of the following niche players in that sector: Ford Equity Research, Glass Lewis, G7 Group, Market News International, Mergent (previously Moody's fundamental data business), Stone & McCarthy Research Analysis, Taylor Rafferty, and Washington Analysis Corporation. Mr. Balaban contributed to the strategic planning, external business development, and internal integration of Xinhua Finance during this period.
While running his own US-Asia cross-border strategic and financial advisory business from 1999-2004, Mr. Balaban and his team helped found Xinhua Finance by drafting its business & strategic plans, raising private equity for it, introducing it to strategic partners (including the FTSE in equity indices, PRNewswire in press release services, & Lehman Brothers in bond indices), and identifying attractive acquisition targets. Mr. Balaban performed similar services for a host of other China-based and western corporate clients during that period.

From 1996 through 1999, Mr. Balaban served as Deputy Head of Smith Barney's Asia Corporate Finance Group and, after that firm's mergers with Salomon Brothers & Citibank, head of Citigroup's Equity Capital Markets Group in Japan. From 1980 through 1995, Mr. Balaban worked at Lehman Brothers in a variety of positions in fixed income & corporate finance, all focused on business development with the firm's overseas clients. When Japan became critically important to Lehman in 1987 (due to a $500 million investment it received from Nippon Life Insurance), Mr. Balaban was named to head his firm's Japan Desk & work with the two Lehman Board Directors appointed from that investor.
Mr. Balaban graduated from Brown University with honors. He received an A.B. degree with dual majors in international relations & political science. He also earned an M.A. degree in international relations from the Fletcher School at Tufts University (in cooperation with Harvard University). Mr. Balaban was a graduate of the Korea Development Bank Guest Observer Course (1996) and has spoken at various conferences on business issues in China, including events organized by Institutional Investor, The Deal, the China Institute in America, Adam Friedman Associates, and North Fork Bank.